Online marketplaces are becoming very significant in modern days. Most people prefer to shop for all their products from websites or marketplaces dealing with their favorite brands. However, customers will first interact with various channels before they make their purchase decision. This has catalyzed the demand for omnichannel customer services. Therefore, to ensure your customer gets the best services and their needs are fully met, businesses must implement omnichannel customer services.
The following article will examine the benefits of implementing an omnichannel in your organization.
What is an Omnichannel Customer Experience?
Omnichannel customer experience aims to assist customers and guide them in their purchasing process from the beginning to the end. It helps to make the customer experience easier and better.
Omnichannel customer experience helps to ensure you deal with all the obstacles and friction your customers might face when interacting with your brand. In addition, this strategy allows you to meet with your customers at every touchpoint, providing them with authentic and contextualized content whenever needed.
A good and effective omnichannel customer experience strategy allows you to be available in the most effective channels to direct your customers in the right direction. To ensure you create authentic and truthful information, you should ensure centralization and data integration. This will help meet your customer-specific needs and empower your staff members to be more responsive to your clients through the available self-service feature.
Here are some reasons why businesses must prioritize creating an omnichannel customer experience.

1.      More Options for Customers to Interact with Your Brand
Omnichannel customer experience enables potential users to have a unified and smooth experience across various channels they use to interact with your organization. Today most customers want an array of channels they can use effectively to reach you. The last thing you can do is make your customer wait or have a regrettable experience by using a particular channel when interacting with your brand.
A good customer experience is when they can comfortably interact with your organization through a channel they wish whenever they want. Omnichannel customer experience helps your customers to have a broad scope of channels to interact with your brand while at the same time having the best and smooth experience and effective communication.
2.      Flawless Customer Experience Backed by Context
Data integration is a vital factor that determines the success of your omnichannel customer experience strategy. All channels your customers use to interact with your brand should strive to guide them in the same direction. These channels used by customers are the voice of your brand. You can tailor the messaging and voice to meet customers' needs using centralization and data integration.
Moreover, omnichannel customer experience services are crucial in helping your customers and support team to have a seamless experience when interacting with your brand and during communications. It helps to raise the quality of your customer engagement across different channels by providing a flawless experience.
Furthermore, omnichannel customer services have a self-service aspect that enables your support team to have a single voice when directing your customers while simultaneously ensuring faster and more authentic responses.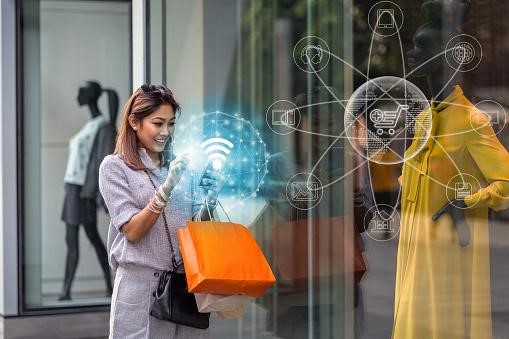 3.      Better Customer Retention and Increased Sale
Apart from improving customer experience, omnichannel customer experience can also be an effective marketing channel that can help improve your customer retention and consequently increase your overall sales, whether directly or indirectly. However, you must align your omnichannel strategy well with an effective marketing strategy.
Omnichannel customer experience treats all channels that customers use support channels which can lead to improved conversations.
4.      Improves the Quality of Customer Data being Collected
Omnichannel customer service tends to keenly follow customers' footprints and extensively interact with them at each touchpoint. This helps to collect crucial customer data with various channel insights that are significant to your organization. Factual and timely data collected from your customer will guide you in making important decisions for your business.
You can also use software that will enable you to collect, analyze, and transform real-time data into classified reports, making decisions easy.
5.      It Helps the Organization Cater to a Wide Range of Audiences
Limiting yourself to a single or particular channel and platform bars you from engaging with potential and existing customers. Most customers prefer channels that engage them and quickly respond to their feedback and queries. Good omnichannel customer service enables you to keep your customers engaged while ensuring faster responses and providing them with several options to interact with your organization.

6.      Improved Customer Satisfaction
With omnichannel customer experience in your organization, you will enjoy improved customer satisfaction and increased retention. This is because omnichannel allows your customers to move seamlessly across channels without encountering dead ends. This, without a doubt, enhances your customer satisfaction due to the flawless experience.
Wrapping Up
The support you give your customers when interacting with your brand gives them an impression that will significantly impact their purchase decision. Poor and regrettable experiences can cost your brand a big deal. Hence, prioritizing omnichannel customer experience can give your customers an impeccable experience, which is an added advantage to your organization.